KP-1630 KNOB AND PULL DRILLING STATION
Scroll down to see a web video of the Knob & Pull Drilling Station in Action!
STREAMLINE YOUR HARDWARING DEPARTMENT!
KEEP MISTAKES TO AN ABSOLUTE MINIMUM!
Centering device finds exact center of drawer front.
Alternate between 1 hole for knobs and 2 holes for pulls.
Fence stops can be set independently to specific locations.
Stops provide perfect mirror images for paired doors.
Backer template eliminates bit blow out.
Counter boring feature can be provided.
Adjustable Lead Screw
Infinite Settings from
2-1/2" to 6" On Center

Standard Features

2-way Centering Device
Hold Down Clamp
Auto Drilling Cycle
Mirror Imaging Stops

Filter, Regulator, & Lubricator
Rule & Indicator for Fence & Stops
Position Locks for Fence & Stops
Rule & Indicator for Drills
Optional Features (Optional Floor Stand Shown Above):
Drilling Specifications :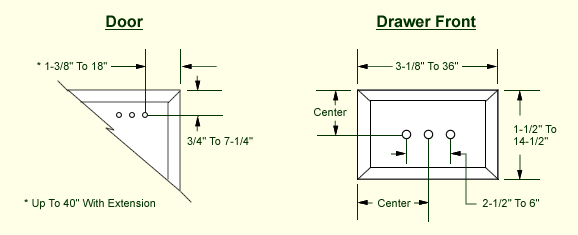 Machine Specifications :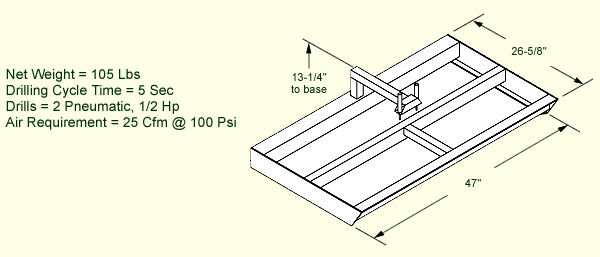 WATCH WEB VIDEO OF KP-1630 KNOB AND PULL DRILLING STATION:


KP-1630 KNOB AND PULL DRILLING STATION